Born on April 6, 1917, in Petite-Rivière de l'Artibonite, Max Cadet became at the age of 23 the youngest graduate of the Haitian Dental School in Port-au-Prince, Haiti. Motivated by a fervent desire to serve the people of his country especially those residing in the rural areas, in 1949 he accepted a position at the Port-de-Paix dispensary. For 9 years, he was the sole dentist delivering care to the entire Northwest department, an area of 811.93 square miles. To maximize the delivery of care, he visited a different location every week. He would travel on foot and horseback with his mobile instruments to give care to the people of Jean-Rabel, Bombardopolis, Anse à Foleur, St Louis du Nord, Bassin- Blue and L'Ile de la Tortue.
In 1958, he relocated with his family in Port-au-Prince. There, he set up his private dental clinic. In 1960 he helped create the "Fondation Pédodontique" where for six years he was responsible for developing an oral prevention program for children. In addition, he led the training of new graduates from the Haitian Dental School.
Throughout his life, Max Cadet, DDS was attentive to the quality of care offered to his compatriots. He was overly concerned that too little preventive care was a core problem within the Haitian healthcare system. He was convinced that it was particularly important to focus on preventive interventions rather than curative care. He worked tirelessly to help combat this precarious situation especially in the field of dentistry.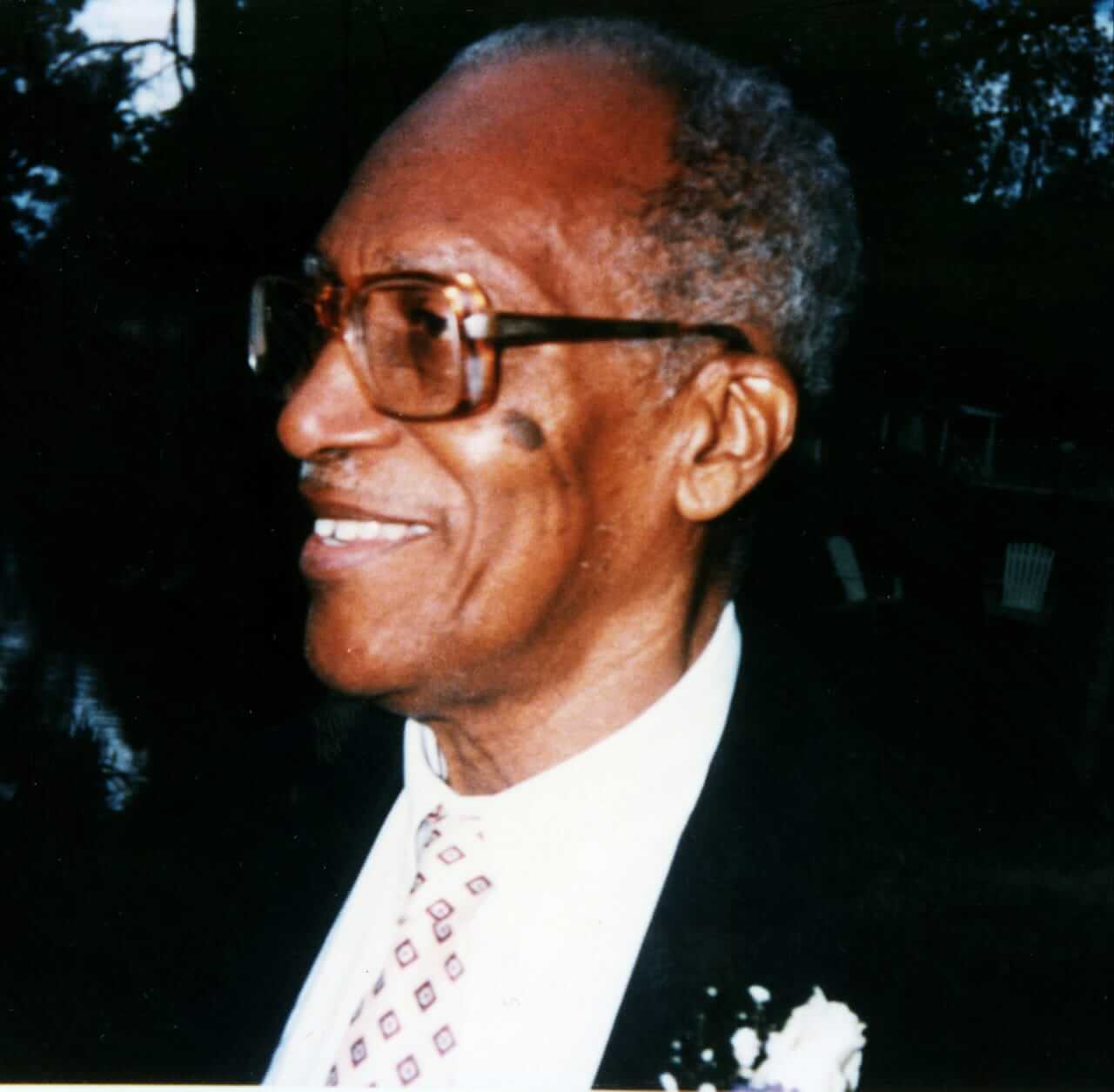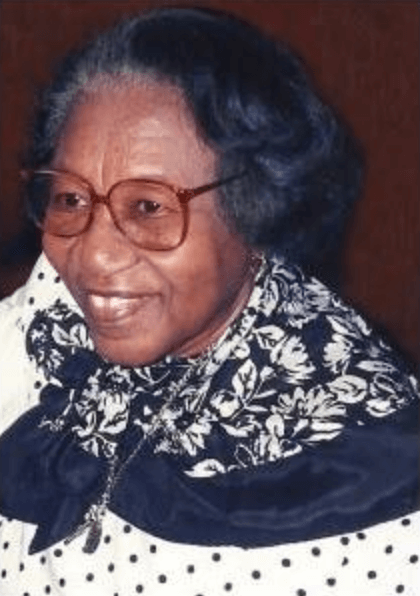 Thérèse Cadet , a woman of deep and unshakable faith–was born on May 10, 1924 in Port-au-Prince, Haiti. Her spirituality and devotion to helping others are legendary. Her humanitarian ways led her to become a pillar of Communauté Sainte Marie, Canapé-Vert.
Mrs. Cadet co-founded Fondation Max Cadet (FMC) with her ten children and served as the first president of the Board of Directors. She played a key role in the establishment and construction of FMC's original dental clinic in Communauté Sainte Marie.
Mrs. Cadet's end of life, made painful by her illness, coincided with the devastating earthquake of January 12, 2010 in Port-au-Prince. The Clinic was severely damaged. The need to rebuild it and revive dental care became intertwined with the need to rebuild from the devastation. She opened her home to house equipment and materials temporarily while the Clinic was waiting to reopen.
Thérèse Cadet, left us on September 3, 2012 in Port-au-Prince, Haiti. But her great spirituality and humanitarian ways remained with her children and co-founders.
To celebrate Mrs. Cadet's life and to honor her devotion to others, all projects carried out by Fondation Max Cadet are acknowledged as "Solidarity Work In Memory of Max and Thérèse Cadet".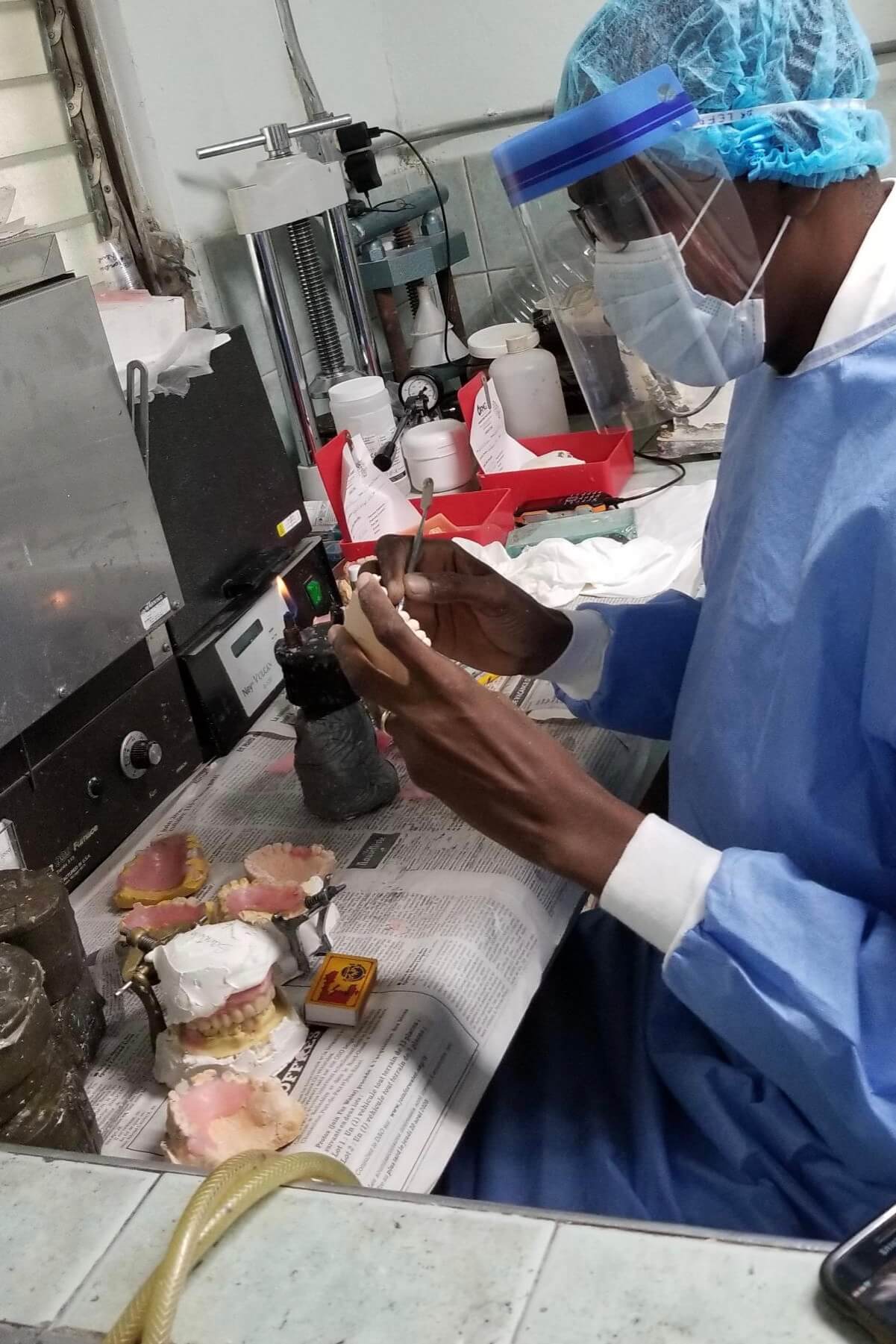 History of the Fondation Max Cadet
Since 1992, the Fondation Max Cadet (Max Cadet Foundation) has continuously provided dental care to children and adults in need despite the stagnant socio-economic situation in Haiti. Natural disasters, political instability, and the depreciation of the gourde (Haiti's currency), have strained the economy of the country. However, FMC pursues its mission…
Although the primary functions of the Fondation Max Cadet revolve around providing quality dental care to adults and oral prevention to school children, the managers of FMC have had to develop short and long-term goals. Learn about our goals!
In Haiti, the Management team led by Genevieve Cadet and the Medical Director, Dr. Stevenson Stimphat ensure the proper functioning of FMC by administering 2 main activities: The daily operation of the Dental Clinic in Canapé-Vert and the use of mobile clinics for the school prevention intervention program.
The activities of FMC are concentrated at the site of the Dental Clinic in Canapé-Vert. Thirteen dentists with ten dental chairs and a laboratory provide services in multiple specialties (periodontics, restorative dentistry, orthodontics, endodontics, special surgery, and prosthodontics to approximately 150 patients daily. The supportive staff consists of 11 care assistants, 2 dental hygienists, 1 laboratory technician and 1 laboratory technician assistant, 3 medical secretaries, 2 service agents, an equipment maintenance technician, and 2 ground keepers. Ms. Genevieve Cadet in her capacity as director of operation supervises those 35 employees.